Welcome to the content library for Advancing Preconstruction
If you have anything you would like us to share in the content library, please contact us at info@hansonwade.com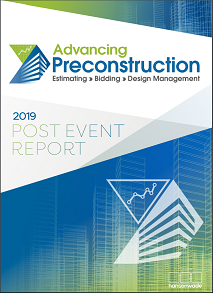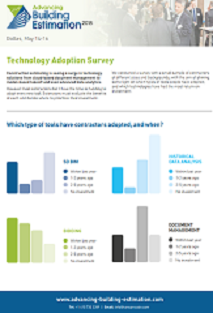 Estimation Technology Adoption
We conducted a mini survey with the industry to benchmark the adoption of critical estimating technology, and what value estimators were getting from them.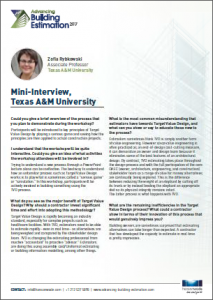 Mini-Interviews, Texas A&M University, and Brigham Young University
Kevin Miller of Brigham Young University, discusses how he has been working with software companies to improve BIM estimating workflows
Zofia Rybkowski of Texas A&M, explores the pros and cons of Target Value Design and outlines ways in which estimators can adopt to this new method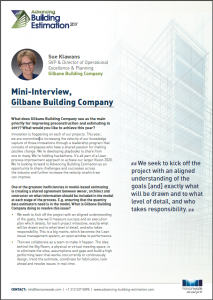 Mini-Interview, Gilbane Building Company
Sue Klawans, SVP & Director of Operational Excellence & Planning, Gilbane Building Company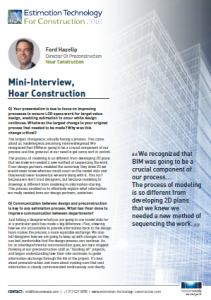 Mini-Interview, Hoar Construction
Ford Hazelip gives an insight into the work at Hoar Construction on improving workflows and communication to enable accurate estimation to occur, even while design continues.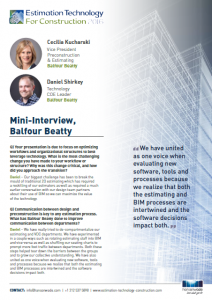 Mini-Interview, Balfour Beatty
Cecilia Kucharski & Daniel Shirkey discuss their experiences of integrating BIM into estimation workflows and their ambitions for adopting more technology in the near future.